Notifications and Following
You can follow resources and publishers to get the latest updates; notifications are available both on the Commons and via email.
How to Follow
It is very simple to follow and unfollow resources or publishers. First, establish an account on the Commons. Once you have registered, in the left hand panel there is a button that says +Follow. Click +Follow and you will be following either that specific resource or publisher. If you wish to stop following something, go to the page and click the +Unfollow button.
Following a Resource
Click +Follow for a resource, and you will get notifications sent to your email whenever the resource is updated.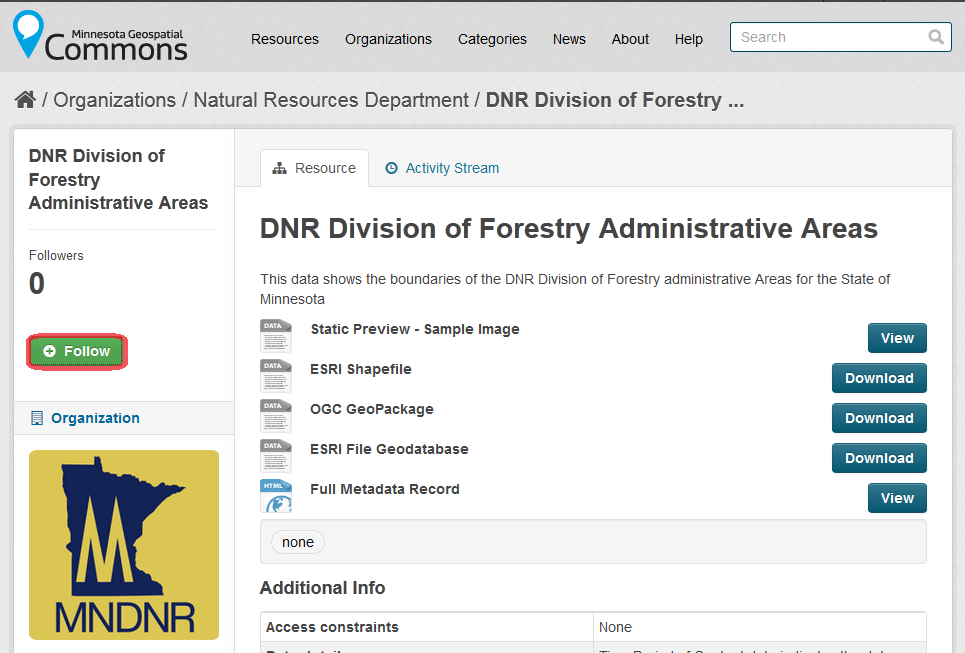 Following a Publisher
Click +Follow for a publisher, and you will get notifications sent to your email whenever the publisher adds or updates any resource.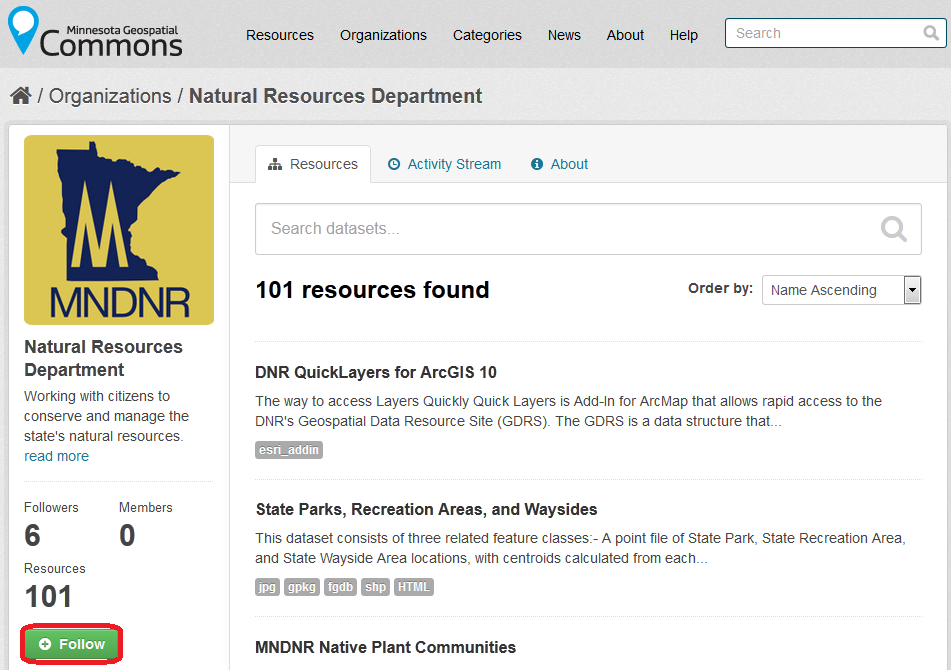 Unfollowing
If you no longer wish to receive email notifications, you can always unfollow, as shown directly below. Alternatively, you can turn off just the email part of the notifications, as discussed below under Notifications.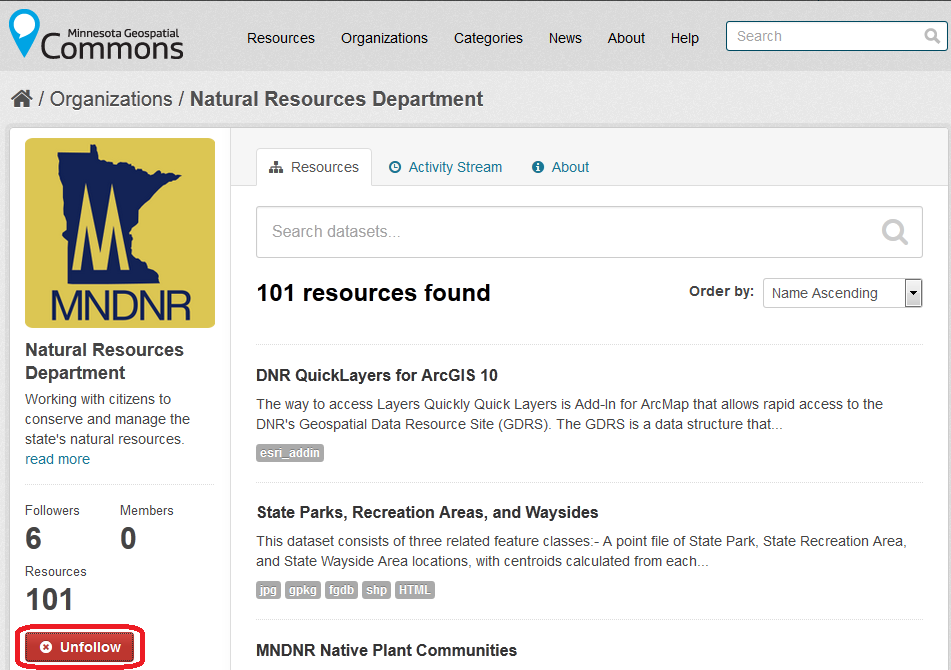 Notifications
When you are following a resource, by default you will receive notification emails. You will also receive a notice to your dashboard whenever you are logged into the Commons.
Managing Email Notifications
To change your notification settings:
Login to the Commons.
Click on the cog to access user settings.
Toggle "Subscribe to notification emails"; this applies to everything you are following.
Navigating the User Dashboard
Login to the Commons.
Click on the User Dashboard Icon, directly to the right of your Username, to launch your Commons News Feed. The number to the right of the dashboard icon indicates the number of additions or updates to things you are following.
By default, you see notifications of everything you are following.
You can use the dropdown to the right to select notifications from only one resource or publisher.
RSS
Using RSS allows you to receive news of updates grouped by organization, topic, or related to a single data resources. To make use of RSS feeds, you will need a separate RSS reader / aggregator, which will receive the updates.  Wikipedia has more information on available RSS aggregators. The Commons no longer supports RSS feeds for individual resources, but we have an RSS feed for our news articles. You do not need to have an account or be logged into the Commons to use RSS feeds.